Changes in Latitudes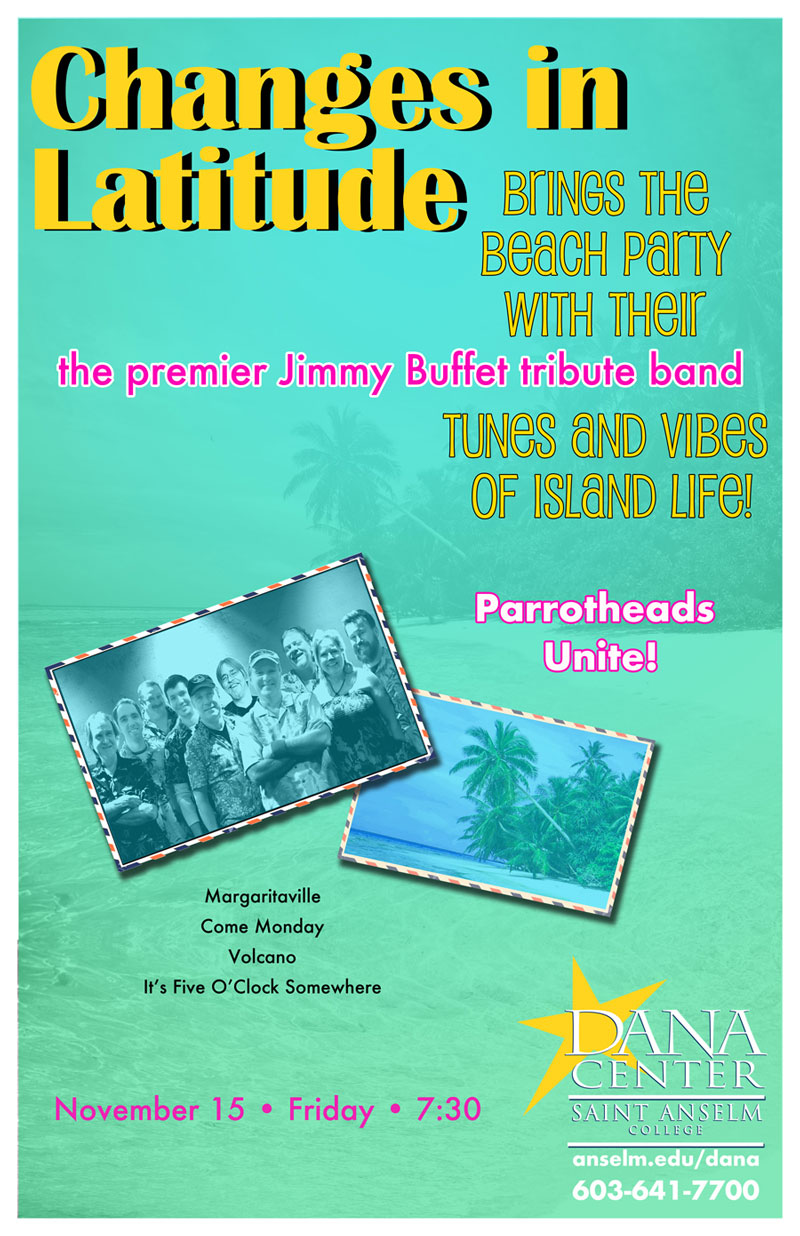 Parrotheads unite! For more than a decade

Changes in Latitude, the premier Jimmy

Buffet tribute band, has brought the tropical

storytelling and musicality of island life

to pleased crowds coast to coast. Worldclass

musicians authentically perform the

Mayor of Margaritaville's classics, and bring

with them good, clean, beach-party fun.