Mark Nizer 4D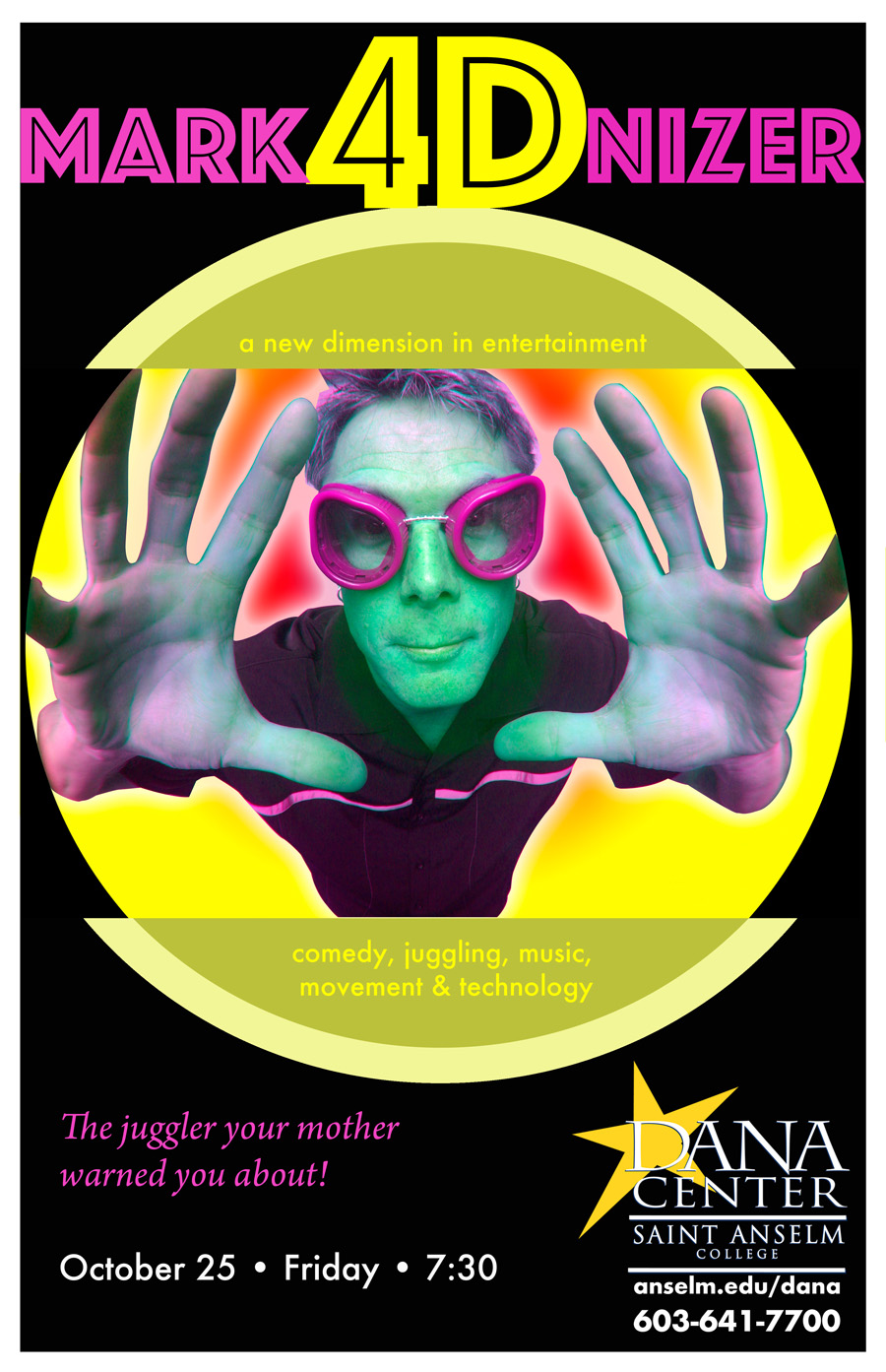 With his spellbinding one-man show, Mark

Nizer 4D reaches a new dimension in entertainment.

Combining comedy, world class

juggling, movement, music and technology,

Mark transports you to a colorful and

inconceivable world with his astounding,

virtuosic antics. This is the juggler your

mother warned you about and he promises

an unforgettable evening.