Opera North Presents: Glory Denied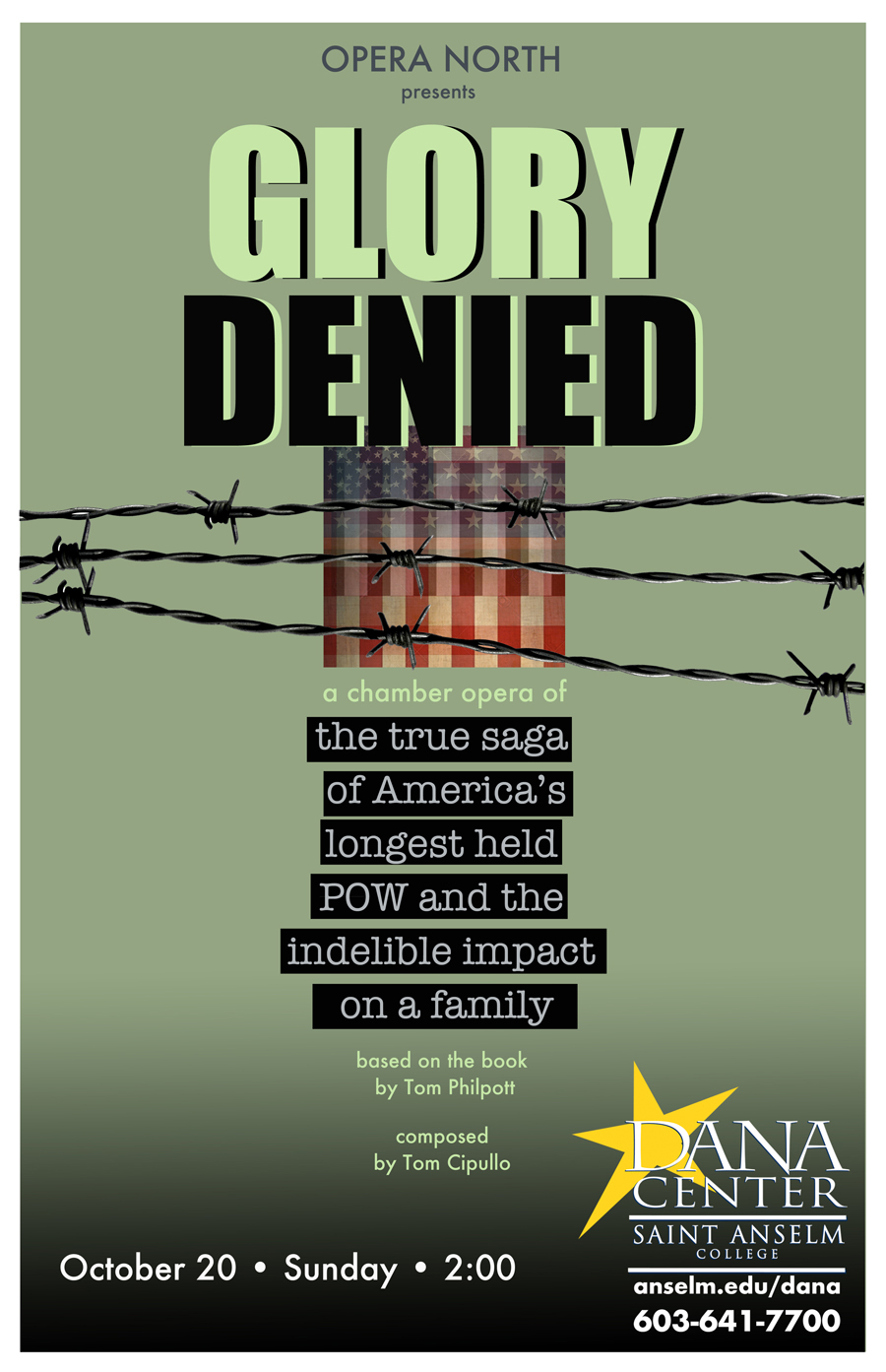 New Hampshire's professional opera company,

Opera North, performs this intimate chamber

opera. Based on a book by Tom Philpott,

it chronicles the true story of Colonel Jim

Thompson, America's longest-held prisoner of

war. From enduring his brutal captivity during

the Vietnam War to the forlorn aftermath

following his liberation, Glory Denied is ultimately

a story of a family torn apart by war.